renovations are successful when one person is managing the entire process
Renovations are like well-choreographed ballets…when someone acts as the choreographer!! Without one, everyone bumps into one another.
All our staff are great project managers, with superior design and contract management skills which are essential to keeping your project realistic, on time and on budget.  Our renovation experts work with you in each of these phases to ensure a timely and successful completion to your project.
Make It Home is confident about the value of our processes. If you'd like to know more about how we do our work, we'll be glad to review our processes in detail with you.
Initial Consult
Concept Design
Budget Preparation
Firm Pricing Options
Design Finalization
Contract Finalization
Preliminary Schedule
Pre-production
Execution
Inspection
Acceptance
Warranty
We had known for years that we needed to expand our small cramped kitchen sometime but the sheer complexity of the renovation required seemed overwhelming. However, Doreen patiently worked with us through several stages of designing a new layout and through the many, many decisions about new cabinets, floors, lighting, and tile, etc.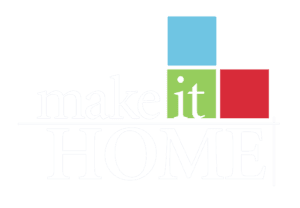 Make it Home Ltd
678 Tache Avenue, WPG, MB
204-290-8113
dgauthier@makeithome.ca