don't know where to start?
Is your home tired and dated? Does the whole space need a lift or reconfiguration? Does it feel daunting to the point that you've considered moving? Renovating your whole home can be overwhelming, but with our services, it doesn't have to be. From planning, selecting finishes, and executing the project – we are there with you every step of the way. We manage the entire project and keep you in the loop during the process so that the scope of the renovation is as stress free as possible. Let us handle it!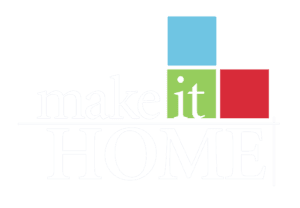 10 reason to renovate before you move in
1. Expands the inventory of resale homes available to you by including those that have great renovation opportunities
2. No need to worry about how you and your family will survive the disruption.  We'll renovate the space when your new house is still empty
3.  We empower you to create your dream home
4. Enjoy the "brand-new home" feeling in  an existing neighborhood
5. Personalize your spaces with materials of your choosing
6. Guaranteed workmanship
7. Quality materials
8. Innovative design from established company
9. Upfront pricing
10. No mess, no fuss, no disruption, all you do is move in and enjoy!
Make it Home Ltd
678 Tache Avenue, WPG, MB
204-290-8113
dgauthier@makeithome.ca