Does your bathroom make your routine easier?
Your bathroom plays a very important role in your home, and if you're considering a bathroom renovation, this is not a room you want to compromise on. Your bathroom has to be able to handle the amount of moisture it encounters every single day. What's on your bathroom Wishlist? A beautiful tiled shower, new spa like shower controls?  Imagine having a towel warmer so that your towel is toasty when you're done your shower, and stepping out onto a heated tile floor! How about more storage or lighting?  The bathroom is the where you start and end your day – whether you have a small or large bathroom that needs some TLC, there is always a way to make the most out of your space.  Let us bring our quality products and workmanship to your bathroom, we can build something beautiful for you to start your day in.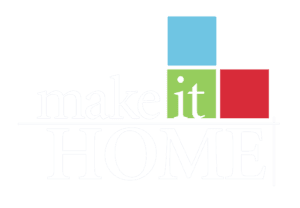 10 reason to renovate before you move in
1. Expands the inventory of resale homes available to you by including those that have great renovation opportunities
2. No need to worry about how you and your family will survive the disruption.  We'll renovate the space when your new house is still empty
3.  We empower you to create your dream home
4. Enjoy the "brand-new home" feeling in  an existing neighborhood
5. Personalize your spaces with materials of your choosing
6. Guaranteed workmanship
7. Quality materials
8. Innovative design from established company
9. Upfront pricing
10. No mess, no fuss, no disruption, all you do is move in and enjoy!
Make it Home Ltd
678 Tache Avenue, WPG, MB
204-290-8113
dgauthier@makeithome.ca